Are you feeling like your boyfriend texts his ex? Someone new showed up and you get pissed off every time he grabs the phone? Or, do you want to know who's that new girlfriend of your son who's elder for 2 years? At present, you can actually get to know all these things.
There are so many ways to read someone's text messages without even their phone. But all of them come down to one application – text spy app. This is the most effective way to do it remotely with no stress and worries to be caught. Text spy app may come in handy to parents, romantic partners and some other interested people. Let's find out how to use it and what benefits it comprises.
What can I do with text spy app?
First, you need to understand what a text spy app is. It is a third-party application which has to be installed on a target device and work in a stealth mode. Usually, these apps contain more than one feature which reads text messages. By the way, this one spreads over reading the textual content via instant messengers such as Facebook Messenger, WhatsApp, Viber, Snapchat and Instagram Direct – in other words, all social media-related messengers.
When it's about reading simple text messages, a user has two options to get started with a text spy app:
Option 1 – for Android, there has to be one-time physical access to a target device for a successful installation;
Option 2 – for iOS, iCloud credentials must be known, and iCloud backup enabled. Physical access is not required in this case.
Here are the following steps to have a text spy app set up on Android devices:
Purchase it via an official site or from Google Play
Get an online account by registering within the system
Check your email box for its credentials
Follow the link to an online account
When in it, follow the installation instructions
Once it is installed, you hit the Control Panel
Find Text Messages and start tracking
To install an app on iOS devices:
When the above-mentioned requirements are met, the following steps are:
Access an online account
Follow the instructions from the Setup Wizard
Add an iOS target device to a Control Panel (which is right in an online account)
Start monitoring SMS
The things to consider are whether a target device needs to be jailbroken or rooted. What is jailbreaking or rooting? These both terms mean voiding the warranty to be able to install the applications which are not approved by Google Play and AppStore respectively.
Usually, Android 4 and less requires rooting, and iOS 6 and less – as well. Modern text spy apps offer the service without these processes, understanding that they undermine the devices' safety.
Also, before installing such an application, one should consider its compatibility with the version of a target device. For example, some text spy apps do not work on Android 4; some – on iOS 6. Most of them are created for the last versions. However, your target device is Android 4, don't worry – you'll find a text spy app anyway. The monitoring market is rich.
What else can you see with text spy app? You can view the textual content, people behind every conversation, their numbers, and even contact details. Another type of information which comes together is timestamps. Thus, users can know when exactly people texted each other. Sometimes, it makes sense.
What about social media and their messengers? Most text spy apps allow reading them as well. Let's regard a few the most popular:
Social Media Text Spy apps:
Facebook messenger spy app:
Facebook Messenger has more than 1.2 billion users. This is the place where often the whole magic happens between romantic and business partners, kids and strangers, people involved in love affairs, etc. whatever is the reason to monitor, it is possible to do it with a text spy app.
Why would Facebook Messenger be so popular? It became a chatbot platform, the one for voice and video calling, stickers and other effects which speak volume about relationships between people.
In the European Union, monitoring of work stuff is allowed. Business owners do it actively, provided all legal conditions are met. Since 1 billion messages are sent between people and businesses, Facebook messages monitoring makes sense.
Instagram text spy app (direct messages spying):
Instagram joins top 3 social media which is very famous as a platform for cheating. This is why it is so attractive in the light of monitoring. "Can I see my boyfriend's text messages without him knowing?" Yes, with text spy app it is possible. Moreover, you can view photos and videos (if they stored in Gallery), links to other sources, etc.
Or, can I read my wife's text messages? Absolutely! To make it short – you can view all the textual content of Instagram Direct. The app allows you to set the intervals of updates you will receive about messages a target person had.
This messenger is widely used by businesses to connect with users and make them loyal toward trademarks, products, etc. So, text spy app allows monitoring how the communication is held and whether business owners need to correct the staff. Anyway, software is helpful in many ways.
For the record, Facebook Messenger has as many fans as WhatsApp. Facebook CEO Mark Zuckerberg announced that WhatsApp is designed to replace ordinary texting, whereas Messenger is tailored to be "more vivid and rich with the content". Nowadays, more than 60 million messages are sent via both messengers.
The same as WhatsApp, Viber can be tracked as well. The messenger is less used by companies, but more by individuals for personal issues. Line, Snapchat Direct, Kik, WeChat join the group of messengers.
When do you need to have a Text message spy?
Everyone might face the situation when they need to use a text spy app. People want to know about others to make sure they are treated properly, not being lied or cheated on. Others want to protect their kids, to know about their social environment.
For the information, companies, corporations turn to monitoring as well. Since this practice is green-lighted by the law, they do it widely. This is a financial sector which stands out the most. The reasons are obvious: they deal with money and customers' personal data.
How to catch your cheating spouse?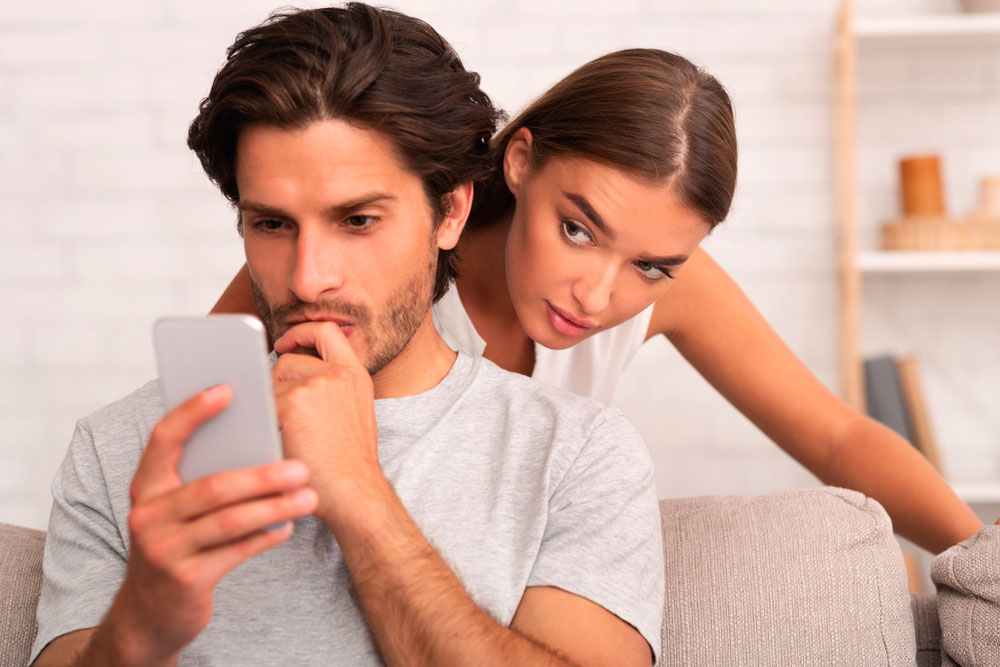 When you have a text app installed on the spouse's handset, you can read any text message from any place, provided there's the Internet connection. When accessing the Control Panel (where the monitoring happens), you click on the feature and start reading.
Usually, this material is very insightful – there are all the chances to understand if your significant other flirts or plays around. Moreover, it's possible to see shared photos and short videos. Very often, they say for how much people are close and even together.
How to monitor your kid's activities?
To use a text spy app to monitor kids, rebellious teens is a win-win solution. Parents have all the chances to check the way they communicate with others. Teens might be hiding the way they interact with others. They can be bullies or be bullied. So, it's up to parents to check what's going on in their lives from time to time. Especially, if relationships between parents and kids are not that trusting.
Conclusion
Tracking technologies brought lots of benefits into people's lives. From now on, they can get the information they want and use it for their benefit. Users can stop wasting their time for lame relationships or learn something that helps correct the parenting policy. Whatever the issue is, it's always personal and can be met successfully with a text spy app.